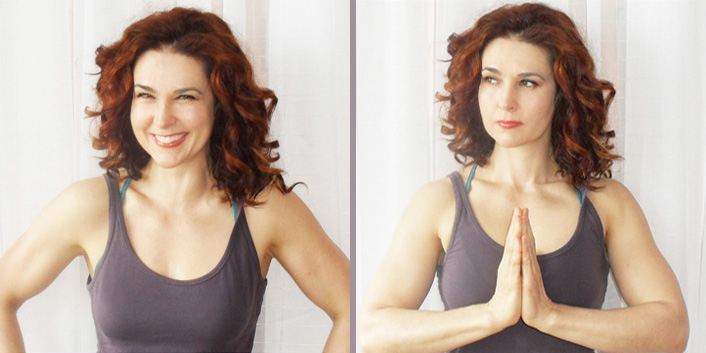 Onyx Uri­arte was born in Detroit Michi­gan. Dur­ing child­hood fam­ily cir­cum­stances moved her to Canada, and since then from a young age she has been impas­sioned to come to a greater sense of whole­ness and bal­ance in rela­tion to suf­fer­ing. As a teen Onyx read Don Juan's words to Car­los Cas­tenda, "To the ordi­nary man, every­thing that hap­pens to him is either a curse or a bless­ing. To a war­rior, each thing is a chal­lenge." War­rior here is to be under­stood with the mean­ing from spir­i­tual tra­di­tions through­out the world of prac­tic­ing human brav­ery, and fear­less­ness. To be heroic and kind, to be who you are, and tak­ing on the respon­si­bil­ity of offer­ing help to oth­ers with­out impo­si­tion. Bring­ing this approach into her heal­ing prac­tice as a Reg­is­tered Mas­sage Ther­a­pist, has Onyx look­ing at the unique­ness of every­one against the uni­ver­sal back­ground of our shared humanity.
Onyx is a grad­u­ate of York Uni­ver­stiy in The­atre Direc­tion with a minor in Psy­chol­ogy. She spent a few years on the the­atre scene before study­ing at ISIS– Canada to grad­u­ate as a cer­ti­fied Expres­sive Art Ther­a­pist. Her work then was with the Toronto School Board and Clarke Insti­tute, where she part­nered with teach­ers in their class­rooms to use drama ther­apy as a means of con­nect­ing with "at risk" chil­dren. Through dra­matic metaphor in sto­ries and move­ment the intent was to bring about a greater sense of inter­nal cohe­sion for the chil­dren, and over­all group cohe­sion in the class­room. When this project was later affil­i­ated with the George Hull Cen­tre, Onyx pub­lished an arti­cle con­tribut­ing to a resource man­ual for teach­ers deal­ing with aggres­sive and at– risk children.
Onyx then moved on to work with adults within var­i­ous set­tings, from indi­vid­ual homes to men­tal health cen­tres. She spent six years work­ing full time as an Expres­sive Art Ther­a­pist at Muki Baum Treat­ment Cen­tre For Adults and Chil­dren with Com­plex Dis­abilites. Here Onyx worked as part of a ther­apy team to address deep trauma issues expe­ri­enced by the adults at the cen­tre. As an Expres­sive Art Ther­a­pist, her work was being informed very much so from the phys­i­cal body, and the impor­tance of being com­fort­able in our own skin. This inter­est has led Onyx to var­i­ous stud­ies of body work, shamanic energy heal­ing and move­ment ther­apy in Canada and the United States. A focus on Cran­iosacral ther­apy with its deep heal­ing poten­tial is an impor­tant aspect of Onyx's work. Since 1998 she has com­pleted sev­eral lev­els of Cran­iosacral ther­apy and has teacher assisted classes for the Cra­nial Cen­tre in Toronto. While serv­ing at Muki Baum, Onyx estab­lished a Mas­sage ther­apy stu­dent place­ment pro­gram with Suther­land– Chan mas­sage school. In 2006, she began a full time study in Mas­sage Ther­apy at Kikkawa Col­lege and grad­u­ated with hon­ours. 

It is impor­tant to Onyx to con­tinue edu­ca­tion and keep her cre­ative process and med­i­ta­tive prac­tice alive, as this all pro­vides the fer­tile ground for her to be with clients on their own heal­ing journeys.
In 2012, Onyx com­pleted train­ing in Con­tem­pla­tive End of Life Care at the Insti­tute of Tra­di­tional Med­i­cine. Get­ting to know her client's over the years, it is appar­ent that many face the respon­si­bil­ity of sup­port­ing their aging par­ents and other rel­a­tives. The com­pas­sion­ate assis­tance received from a thanadoula, mid­wife for the dying, can be a sooth­ing balm at the end of life. The med­i­ta­tive qual­ity of her work and her pas­sion to assist oth­ers led Onyx to this train­ing. When called upon Onyx is hon­oured to offer sooth­ing touch at the end of life for those home bound or in pal­lia­tive care.
In late Spring 2016, Onyx grad­u­ated with hon­ours from AIM — Acupunc­ture and Inte­gra­tive Med­i­cine Acad­emy and now offers Reg­is­tered Acupunc­ture in ses­sions. Her approach incor­po­rates a gen­tle Japan­ese acupunc­ture per­spec­tive that mixes well with her hands on heal­ing or on its own.